J.E.T. Lawn Care was originally Joe Ewing Lawn Care. Joe Ewing Lawn Care was purchased by Jeffrey E. Taylor in October of 2014. Jeff stated working with Joe in 2008 as his operations manager and applicator. Then the company was full service; mowing, trimming, mulch, clean ups and fertilizing and weed control. In 2014 the move was made to specialize in Fertilization & Weed Control.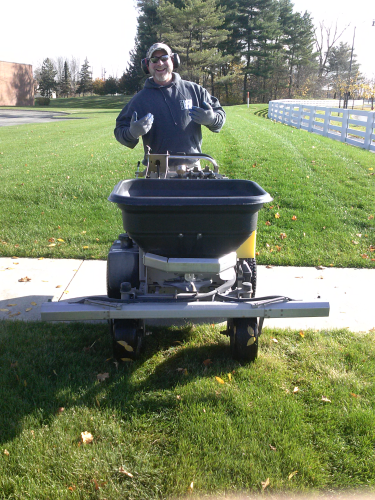 Jeff currently serves as the General Manager for J.E.T. Lawn Care, LLC. Prior to owning J.E.T. Lawn Care, LLC, he worked 8 years with Joe Ewing Lawn Care as an applicator and manager. Hold the Core and is licensed with the Ohio Department of Agriculture. Jeff also has 20 plus years in customer service and business management with: Agler Davidson Sporting Goods, Herman's Sporting Goods, OfficeMax and Old Navy.
In his free time, Jeff has also volunteered as a youth soccer, baseball, basketball and volleyball coach totaling 20 plus seasons. He is also active in his church and has served with the children's, youth, college & career and adult departments.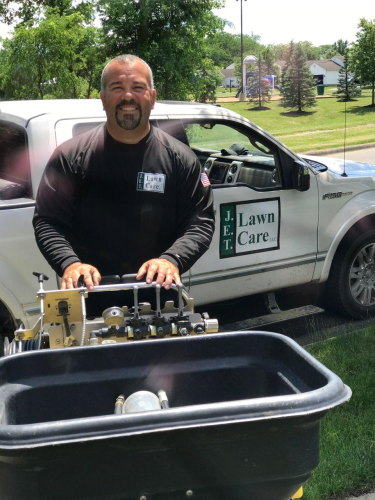 Pedro currently serves as the Account Manager for J.E.T. Lawn Care, LLC. Pedro joined the J.E.T. Lawn Care, LLC crew in 2018. Prior to working at J.E.T. Lawn Care, LLC Pedro worked 10 seasons as a self employed landscaping and lawn care maintenance technician and 6 years with the Grove City Church of the Nazarene in maintenance and building and grounds.
In his spare time, Pedro enjoys coaching youth sports where he has coached for about 15 seasons: Upward football & basketball and as well as youth baseball. Pedro also enjoys woodworking and crafts and is currently working with the youth group in his home church.